Forest Research and Outreach
Written by University of California Cooperative Extension Forestry
Published on: June 11, 2019
Reposted from UCB CNR news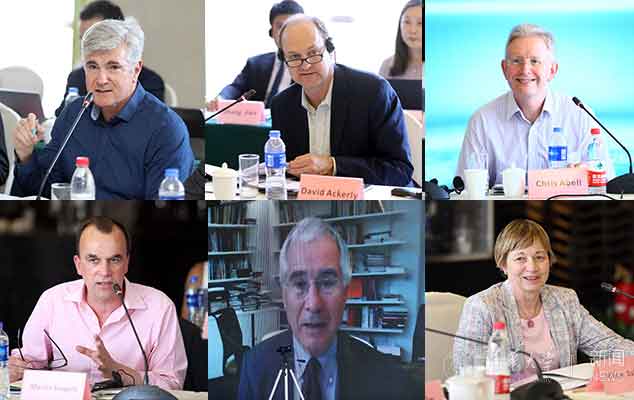 Last month, Dean David Ackerly represented UC Berkeley in Beijing at the meeting of the executive committee and academic committee of the Global Alliance of Universities on Climate (GAUC). Ashok Gadgil, a professor in the Department of Civil and Environmental Engineering, represented UC Berkeley at the concurrent meeting of the academic committee of the GAUC.
University leaders and academic pioneers in the field of climate change from twelve universities on six continents gathered in Tsinghua University to attend the meeting. During the meeting, the GAUC charter was discussed and approved, formally establishing the Alliance.
The founding member universities of the Alliance include Australian National University, UC Berkeley, University of Cambridge, Imperial College London, the London School of Economics and Political Science, Massachusetts Institute of Technology, University of Tokyo, Tsinghua University, Federal University of Rio de Janeiro, the Indian Institute of Science, Sciences Po, and Stellenbosch University.
GAUC's mission will focus on joint research projects, talent cultivation, student exchanges, green and carbon-neutral campus implementation, and public engagement. These research and exchange activities will also include strengthening bilateral or multilateral cooperative research programs, studying technological and economic policy issues related to climate change, and the promotion of student exchange programs.
"Leading universities should play a leading role in tackling the most challenging issues confronted by humankind," said Qiu Yong president of Tsinghua University. "This initiative is very timely and meaningful for global climate governance and for coping with the challenges of climate change worldwide."
---
Viewing -3--3 of 1