Forest Research and Outreach
Written by University of California Cooperative Extension Forestry
Author: UC Berkeley College of Natural Resources
Published on: January 25, 2021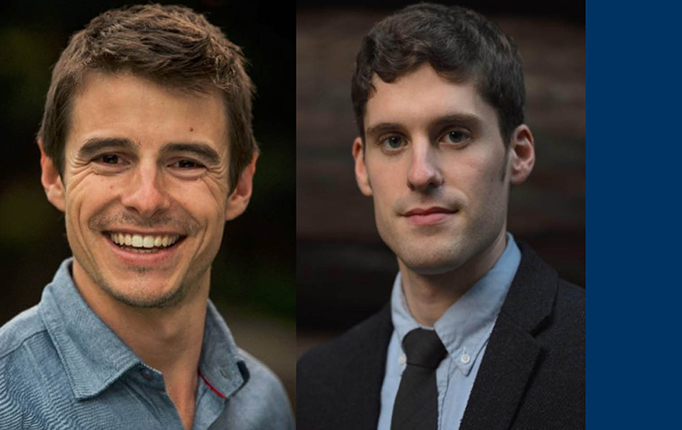 On Wednesday, the United States Department of Energy (DOE) granted a Secretary of Energy Achievement Award to a team including two Rausser College researchers, assistant Cooperative Extention specialist Daniel Sanchez and PhD candidate Bodie Cabiyo. The award, with a total of 32 recipients, is one of the highest internal, non-monetary recognitions that DOE employees and contractors can receive.
DOE recognized teams for advancements such as understanding crude oil characteristics, efforts in COVID-19 clinical testing at National Labs, and the development of high-performance computing systems to combat the coronavirus pandemic. Sanchez and Cabiyo's team "Getting to Neutral Carbon Emissions" was selected for their outstanding service and research contributions, both to the agency's mission and the benefit of the nation, in greenhouse gas emissions reduction scholarship.
The team's final report, titled "Getting to Neutral: Options for Negative Carbon Emissions in California," provides a comprehensive study of technologies that remove carbon dioxide from the atmosphere. It offers frameworks for developing public policy and legislative action based on scientific data, in order to help California achieve carbon neutrality by 2045 or sooner. Sanchez and Cabiyo contributed research to help estimate the amount of forest biomass that can be used in negative emission pathways, as a result of managing one million acres of forest each year. They used economically-driven models to identify the most cost-efficient forest management strategies for the team's Forest Carbon Plan goals.
In the Department of Environmental Science, Policy, and Management, Sanchez studies carbon dioxide removal, bioenergy, and climate policy. With a background in engineering and energy systems, he analyzes the commercialization and deployment of carbon removal technologies. In the Energy and Resources Group, Cabiyo uses interdisciplinary approaches to understand land-based solutions to climate change. Currently, he is studying forest carbon systems and how new technologies impact emissions mitigation.
Learn more about the Getting to Neutral Carbon Emissions Team on the Lawrence Livermore National Laboratory website. Find the full list of Secretary's Honor Award Recipients on the Department of Energy website.
---
Published on: June 18, 2019
Reprinted from ESPM news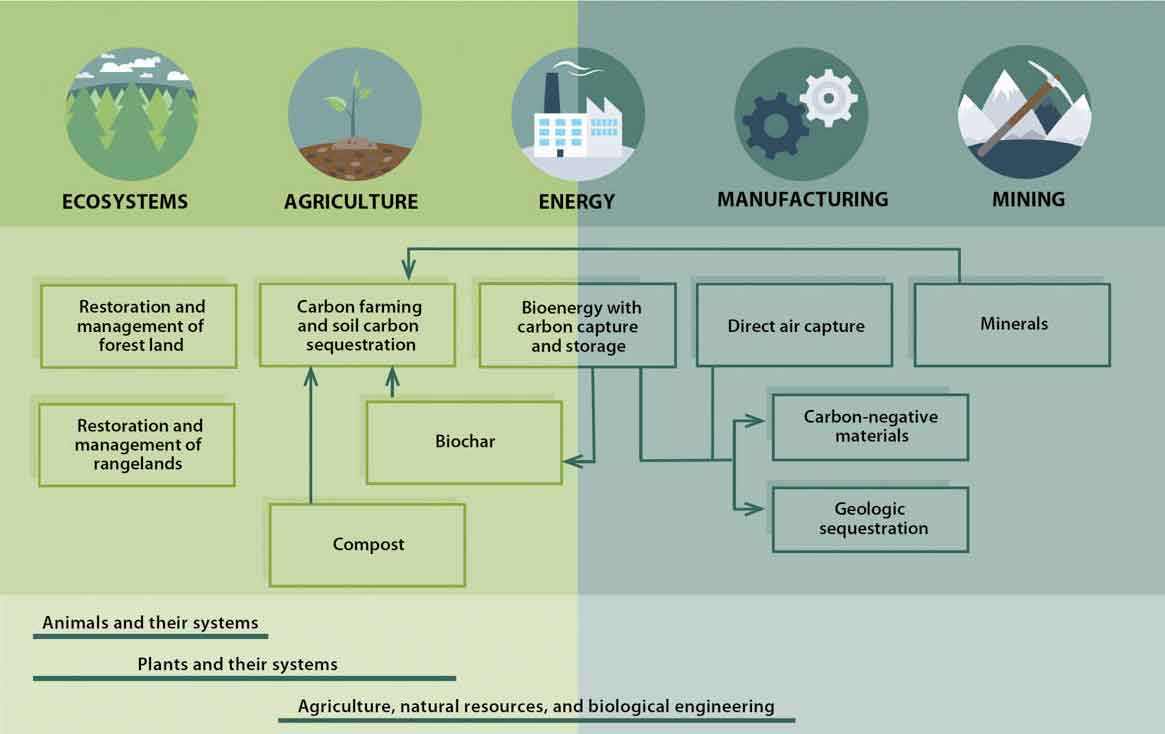 In the May edition of California Agriculture, Daniel Sanchez and Whendee Silver discuss challenges and new carbon dioxide removal technologies:
Carbon dioxide removal (CDR) technologies, also known as negative emissions technologies, appear critical to achieving California's ambitious climate change mitigation goals. Reducing the state's carbon dioxide (CO2) emissions cannot be achieved by reducing greenhouse gas (GHG) emissions alone. Instead, both emissions reductions and pathways to extracting CO2 emissions from our atmosphere are needed to help achieve California's climate goals. Yet Carbon dioxide removal technologies lack both technical and commercial maturity—and are not yet deployed at the industrial scales that could help make large-scale impacts across California possible. In response, numerous state government and nongovernmental organizations in California have taken early steps to support research, development and demonstration of carbon removal.
There are two general approaches to carbon dioxide removal—biological and engineered. Biological approaches enhance or manipulate natural sinks for CO2 to store more carbon, typically on land. Engineered approaches apply chemical and physical processes to capture and reliably convert or store CO2. Biological and engineered approaches to CO2 removal can be deployed alongside other climate change responses to reduce emissions, avoid climate impacts, and promote economic development within California. In this way, carbon dioxide removal offers an array of useful co-benefits for the economy, people and the planet.
Sanchez and Silver, along with UC Davis colleague Benjamin Z. Houlton, also outline the goals and structure of the newly-formed Working Lands Innovation Center, a collaboration across several University of California and California State University campuses, which will continue to study and publish research about carbon dioxide removal technologies.
Read the full California Agriculture article on UC Agriculture and Natural Resources' website.
---
Viewing -2--1 of 2