4-H Summer Camp
SAVE THE DATE! - More Information Coming Soon!
2020 Tulare-Kings County 4-H
Summer Camp at Huntington Lake
June 28 - July 1, 2020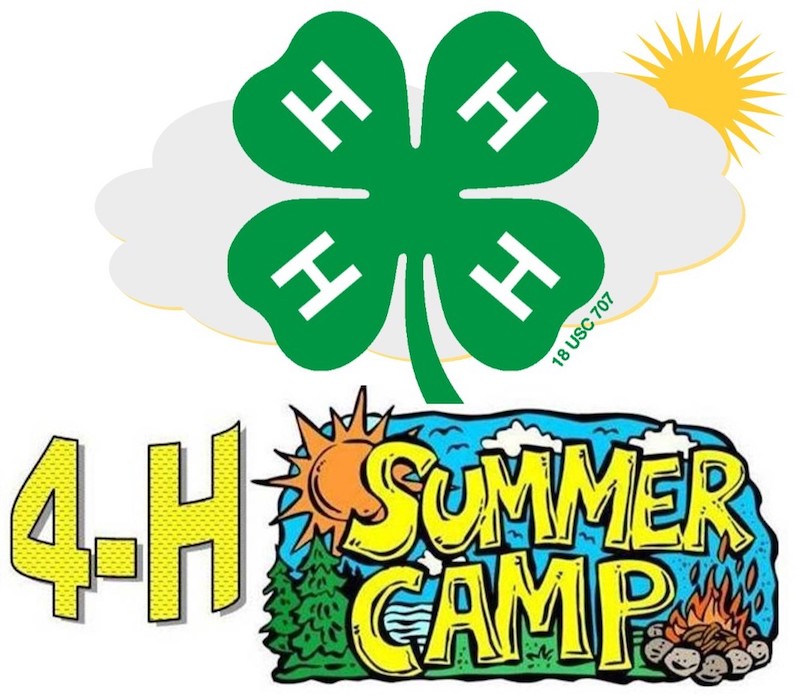 Are you new to 4-H?
4-H is a youth development program for ages 5 to 19 (by Dec. 31), sponsored by the University of California, Agriculture and Natural Resources, in cooperation with Tulare County and the U.S. Department of Agriculture.
What is 4-H Camp?
4-H Summer Camp is a four-day, three-night overnight summer camp for youth ages 9 (as of 12/31/19) through 13 (completed 8th grade in 2019) years old. The camp planning is done by the youth camp staff (ages 14-19, current high school members) and adult camp committee. The goal of our staff is to create an exciting and nurturing environment where youth can develop self-confidence, teamwork, and try fun challenges. We want youth to get a sense of connection with themselves, their friends, and the environment. The camp activities are directed by the youth camp staff during the week of camp. Campers are divided into groups with youth staff members as leaders. The groups meet every day to plan skits, play sports, have craft time and have fun. Being in a group allows campers to meet new youth and make life-long friendships. The food at camp is prepared by experienced cooks and we have a nurse on-site at all times.
Why should parents consider 4-H Camp?
Camps sponsored by 4-H have been developed based on knowledge gained through decades of youth development experience. The experience of attending and participating in 4-H Camp can help youth build self-confidence, meet new people and provide a safe opportunity to experience new opportunities. Camp helps young people to reach their full potential as competent, confident, leaders of character who contribute and are connected to their communities.
A positive small group environment is created by combining youth of similar ages in groups with youth counselors and adult volunteers. Campers learn to make decisions, share responsibilities, solve problems, and organize housekeeping tasks and their daily schedule.
Where is 4-H Camp located?
The Tulare-Kings County 4-H Camp utilizes Camp Keola, which is owned and operated by Pacific Southwest Mennonite Retreat Ministries, and located at Huntington Lake in Fresno County. Camp Keola on Huntington Lake is approximately 2 ½ hours from Tulare.
What can I do at 4-H Camp?
There are always things to do at camp. There is a certified Life Guard on duty at the lake during swimming, boating, and fishing activities. There are additional water games and events that take place in the lake. Arts and crafts, daily sports, campfire, dance and other outdoor activities take place throughout the week at camp.
Is transportation provided to 4-H Camp?
Campers will be responsible for making their own transportation arrangements to and from camp. If carpooling takes place, please make sure that drivers are certified 4-H volunteers and that Member Treatment Authorization and Health History forms are present.
Who is responsible for my child at 4-H Camp?
Trained youth counselors, adult volunteers and 4-H staff all have the camper's safety as a primary concern. Both emotional and physical safety are taken into consideration with regard to the camp activities and events. We have a licensed nurse that will monitor medications and first aid. We also have a certified lifeguard to oversee all the swimming and water activities. Emergency plans set by the University of California have been put in place by the camp director and 4-H staff. Our youth and adult staff have been involved in training to prepare them for the week long camp experience.
What is the youth to adult ratio?
The California 4-H Youth Development Program requires one adult chaperone for every eight youth. All adult chaperones will be certified 4-H volunteers that have cleared a background check prior to attending camp.
What if my child becomes homesick?
Homesickness is not uncommon at camp for both first time campers and those who have attended before. Our youth staff, adult volunteers and camp nurse are all prepared and trained to help with homesickness. We may redirect homesick campers to keep a positive focus on the amazing opportunities they can have at camp and reassure them that they are safe. If you have concerns about this, please let us know.
What should my child bring to camp?
General items that can be brought to camp include a sleeping bag, pillow, flashlight, toiletries, daily change of clothes, reusable water bottle, and towels. A specific packing list will be sent out to registered campers. We ask that the campers leave certain items at home including electronics, phones, hair dryers and music players.
My child is not a member of 4-H. Can they still attend?
Elementary and middle school aged youth at least 9 years old (as of 12/31/19) and up to those that have completed 8th grade in 2019 are welcome at 4-H camp as a camper.

If they are not currently a 4-H member, they will need to enroll at https://ca.4honline.com and pay the $58 enrollment fee, in addition to the camp registration fee.